THE UNPERFECTS
Rachel Van Dyken
Release Date: September 22
FREE IN KINDLE UNLIMITED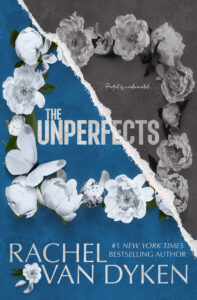 Find out just how unperfect life can be in #1 New York Times bestselling author Rachel Van Dyken's steamy new adult romance, The Unperfects. I saw her. Liked her instantly. May have slept with her twice only to… well, never mind. It gets confusing after that point. You see, there are two of them. Identical twins. All I wanted was a vacation from the bullshit but what I got was evil twin number one and innocent twin number two. They say things come in threes, so help me God, if there's another. I'm healing from past trauma but may have created more for my future. Anyone got any sage? A candle? At this point, I'd take Barney. Send help. Love, Quinn

It all started when Quinn fell from the sky and landed between Chloe's thighs....


Quinn and Chloe have a whirlwind romance, but Chloe's twin sister likes to steal what is Chloe's. She pretends to be Chloe and sleeps with Quinn. Chloe wants to tell, but if she does, her sister will expose another secret she keeps. So Chloe decides to keep quiet - what could go wrong?


This new adult book was a good read. The characters are all very likeable and relatable. There are crossover characters from RVD's other books, too. This book does deal with chronic illness, so be careful if that triggers you.


Overall, enjoyable and easy to read! One click it today!

Quinn falls into Chloe's lap… literally. His bungee cord snapped and Chloe happened to be in a canoe right underneath him. Their attraction and connection is immediate. Quinn is taking a gap year, moving past being hurt. And Chloe has her own secrets, and her twin sister is not helping.

Chloe's twin, Sophie is vindictive and she has now set her sights on Quinn. And this is a game that Quinn didn't agree too and it may just throw him over the edge.

This was a little too fast paced for me, and it took a turn that I didn't really care for. I was still waiting for the ending to be a different twist. I did like Quinn and his protective, nurturing, steadfastness. But a man can only take so much. Can Quinn decide which twin is which and which one he wants to be with? You'll have to one-click to find out.

This one was an okay read for me. It was a good time filler.
I enjoyed the play on emotions with this one. The vindictive twin was easy to dislike while Chloe and Quinn have wonderful chemistry that you just root for them. I felt bad that Sophie put Quinn in the situation/position she did, but then again, her choices and Chloe's and Quinn's reactions following her actions are what aid this story along to the conclusion.
While I did like this story, it wasn't quite at the tippy top of my faves from this author, who usually sits in my top 5. And while I felt this one was maybe rushed along, it was still an enjoyable read and may be one that readers of romance love. So I will definitely recommend reading this one.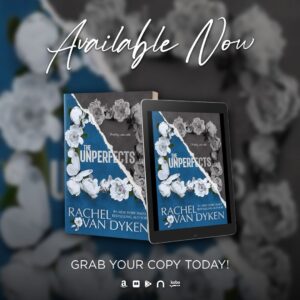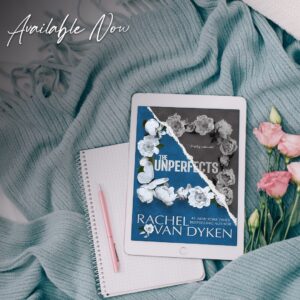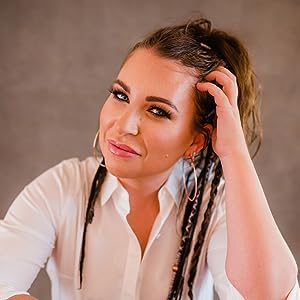 Rachel Van Dyken is the #1 New York Times, Wall Street Journal, and USA Today bestselling author of over 100 books ranging from new adult romance to mafia romance to paranormal & fantasy romance. With over four million copies sold, she's been featured in Forbes, US Weekly, and USA Today. Her books have been translated in more than 15 countries. She was one of the first romance authors to have a Kindle in Motion book through Amazon publishing and continues to strive to be on the cutting edge of the reader experience. She keeps her home in the Pacific Northwest with her husband, adorable sons, naked cat, and two dogs.
Keep up with Rachel Van Dyken and subscribe to her newsletter:
https://rachelvandykenauthor.com/newsletter
To learn more about Rachel & her books, visit
here
!
Connect with
Rachel Van Dyken:
www.facebook.com/rachelvandyken or join her fan group Rachel's New Rockin Readers
https://www.facebook.com/groups/RRRFanClub