Tuesday, June 30, 2015
Don't forget to check out Samantha's Facebook Page. She is giving away an ebook ARC of Revived.
https://www.facebook.com/pages/Books-by-Samantha-Towle/230032170346603?fref=ts


Title: Love Collides (Fate's Love Book 3)

Author: L.A. Cotton

Genre: New Adult/Contemporary

Release: June 30th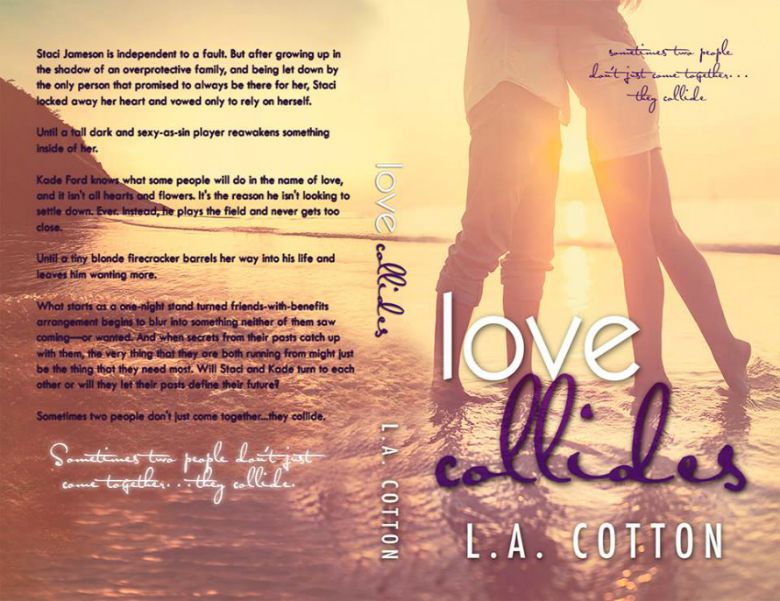 Staci Jameson is independent to a fault. But after growing up in the shadow of an overprotective family, and being let down by the only person that promised to always be there for her, Staci locked away her heart and vowed only to rely on herself.
Until a tall dark and sexy-as-sin player reawakens something inside of her.
Kade Ford knows what some people will do in the name of love, and it isn't all hearts and flowers. It's the reason he isn't looking to settle down. Ever. Instead, he plays the field and never gets too close.
Until a tiny blonde firecracker barrels her way into his life and leaves him wanting more.
What starts as a one-night stand turned friends-with-benefits arrangement begins to blur into something neither of them saw coming?or wanted. And when secrets from their pasts catch up with them, the very thing that they are both running from might just be the thing that they need the most. Will Staci and Kade turn to each other or will they let their pasts define their future?
Sometimes two people don't just come together...they collide.
He looked at me and extended his hand. "We have to dance. Bride's orders."
I blew out an exasperated sigh, my hand hovering over his. Electricity literally snapped between us. "Well, if the bride says, then I guess I'll do as I'm told."
Kade's face cracked a smug smile, as if to say 'oh, you'll do as you're told, all right,' and his hand curled around mine. The electricity ran up my arm, causing me to shudder.
Knock it off. I chastised myself for letting him get to me.
The other groomsmen found their bridesmaids, and we all made our way to the checkered dance floor. Livy looked so pleased with herself; I shot her a discreet scowl. She was the only person who knew about my brief history with Kade Ford, and that was only because she tricked it out of me after one too many tequilas last year.
Kade wrapped me in his strong arms and started swaying us to the music. "You look so damn fuckable in that dress."
My head snapped up to meet his hooded stare. He looked like he wanted to devour me. Shit, Jameson... PULL IT TOGETHER. I gave Kade my best fake smile and said, "Does that line actually work, Ford? Because I've heard better."
The smug smile he was wearing slowly transformed into a lazy grin only making him sexier—if that was possible. He dipped his head into the crook of my neck and whispered against my skin, "Maybe, but have you ever had better?"
The guy was a walking, talking jerk. I'd known some douches in my time, but Kade Ford was—and always would be—douche canoe number one. The kind of douche that left a mark, but a douche nonetheless.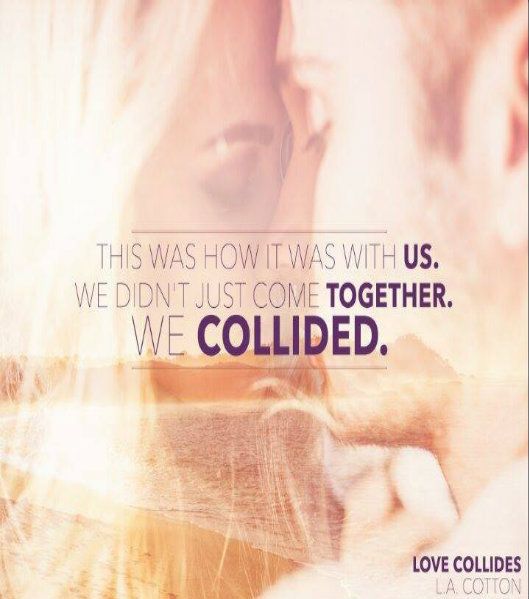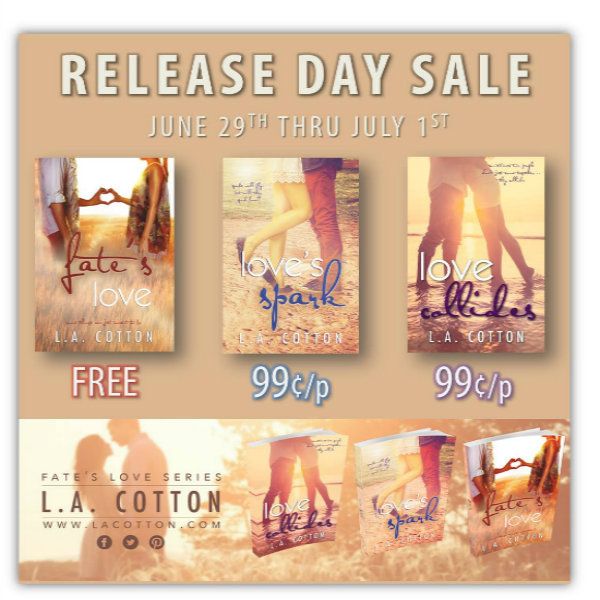 Fate's Love (Fate's Love Book 1)
Amazon US
Amazon UK
Amazon CA
Amazon AU
Love's Spark (Fate's Love Book 2)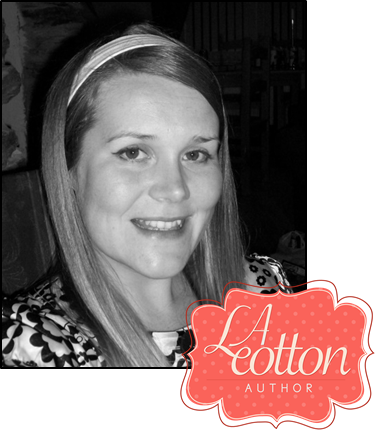 Swoon worthy and heart stopping New Adult Romance. L.A is author of the Fate's Love Series and Chastity Falls Series. Home is a small town in the middle of England where she currently juggles being a full-time mum to two little people with writing. In her spare time (and when she's not camped out in front of the laptop) you'll most likely find L. A immersed in a book, escaping the chaos that is life.
Title: Something's Gotta Give
Series: Tempered Steel
Author: Maggie Adams
Tour Host: DRC Promotions
Chance Coalson loves women. And they love him. Young or old, no woman is immune to his charm.

Except one.

Georgia Haines is the only female volunteer firefighter in Grafton. She's had a crush on Chance Coalson since he offered her his handkerchief at her momma's funeral. But she's smart enough to know that it takes a special woman to tame a charmer like Chance, and there's nothing particularly special about her.

When fire breaks out at the Coalson's construction business and Chance is trapped inside, Georgia braves the flames to save him, only to discover her "crush" has morphed into love. And she's helpless to hide her desire.

Chance awakens to find an angel breathing life into his lungs with a kiss. The woman he wanted more than any other was the one who paid the "Casanova of the County" no mind.

So how does a man with a bad reputation convince a shy firefighter that he's worth taking a chance on love?

By fighting fire with fire…..

Hi! I'm Maggie Adams. I live near St. Louis, MO, with my high school sweetheart, Ned, and my wonderful kids, Katie (Kyle) and Ross (Valerie). My life is like a walking, talking sitcom from I Love Lucy, but I love it, although people do tend to keep their distance from me!

Writing has always been my dream, with reading my favorite hobby. When I'm not writing, I can be found singing, dancing, and cooking, often all at the same time. I try to include a little bit of my life in everything I write, so when you read my books, keep your eyes wide open - I'm in there somewhere! Happy reading!
Monday, June 29, 2015
**COVER REVEAL**

Everything I Have (Book 3) by Natalie Barnes

Release Date July 28th

I fucked up.

This wasn't supposed to happen, not now, not ever! I think? Shit. I don't know what to think anymore.

These last two years have turned my life upside down. Right when I finally think I have everything going exactly how I want it, something always fucking happens. But this something is not so easily forgotten. Part of me wishes it could be, but the other...wants this more than anything. I have never been so scared in my entire life as I am right now.

I feel so alone.

He won't want this. He won't want me.

But what if?

What fucking if? He does...

Tristan, I'd give this part of me for you...

~Sophia
a Rafflecopter giveaway
Neighbors with Benefits by Marissa Clarke
Published by: Entangled: Lovestruck
Publication date: June 30th 2015
Genres: Adult, Contemporary, Romance

A satisfying category romance from Entangled's new Lovestruck imprint…

Love thy sexy jerk of a neighbor…

CEO Michael Anderson might be something of a "control freak." Still, he's not quite sure why his therapist thinks dogsitting will fix anything—especially since he and the canine share a kind of mutual loathing. And to make matters worse, a house sitter moves in next door disrupting his peace—and his dates—with the worst possible music at the worst possible time… every time.

Free-spirited artist Mia Argaropolis has settled into the perfect gig—housesitting in NYC's Upper West Side while working as an art therapist. Too bad she's stuck living next door to a bossy control freak with a penchant for calling building security when she blasts music to drown out the noises coming through his bedroom wall.

Post-apocalyptic dinner rolls that nearly take her kitchen with them, a douchebag ex, and a Shih Tzu with the personality of Godzilla attack Mia in one day, and her unlikely neighbor comes to the rescue. Like it was her fault. And now, somehow, they find themselves engaged? Both agree, this neighborly feud just got taken to a whole new level.
"This shouldn't happen…can't happen."
"Shouldn't and can't are very far apart, Mia. Which is it?"
"I can't." She could actually hear her own heartbeat.
"No" wasn't an answer Michael Anderson was accustomed to, but then, Mia wasn't his usual fare.
There had to be a way to make him understand. "If it were two years ago, we'd be naked on the floor of this car."
He groaned.
"But I'm smarter now. Jason taught me to never eat french fries."
His eyes narrowed at the mention of her ex. "What do french fries have to do with having sex with me?"
"Everything. See, you are the french fry. Delicious, salty, easy going down."
He covered his face and groaned again. "Oh, God. Stop. You're killing me."
"But you're terrible for me. The worst possible thing."
"No. I'm not."
"I need more than fast food, Michael. Like I told you last week on Bow Bridge, I need a true friend.
Someone who wants me for me. Just like a french fry, you might be what I crave, but you're not what I need as a regular diet to stay healthy."


Marissa Clarke lives in Texas, where everything is bigger, especially the mosquitoes.

When not writing, she wrangles her rowdy pack of three teens, husband, and a Cairn Terrier named Annabel, who rules the house (and Marissa's heart) with an iron paw. She loves to connect with readers, so follow/friend her on Facebook and Twitter or shoot her an email from her website "Contact" page.
a Rafflecopter giveaway