Have you picked up Undone by Rebecca Shea yet??? No??? Well now is your chance! From 6/6-6/8 Undone will be on sale for only .99!! Do not miss out on this one! This can be read as a standalone if you have not read Unbreakable.

I've found it's easier to share my body but not my soul. I need no one, yet I crave her.

Self-assured and independent, she doesn't need me—but she wants me, and undeniably I want her too. At war with myself as I battle the secrets of my past, I don't know if I can allow her to see the darkest parts of me, the parts I've left untouched—undone.

As she chips away at the walls I've built for years, I fear those secrets will hold me hostage from love—forever.

*This book contains mature subject matter and is not intended for those under 17 years of age.*


Amazon † B&N
† Kobo † iTunes
Also available from Rebecca Shea is her debut Best Selling Novel, Unbreakable.
Jessica Harper is the epitome of perfection. She's a good daughter, makes excellent grades, and always strays on the safe side of life. The last thing she thought would ever happen was falling in love with her best friend's brother. But sometimes fate just has a way of bringing two people together.
Wide receiver for the University of Arizona, Gabe Garcia, seems to have it all. When his feelings for Jessica come to surface, Gabe will give up everything to be with her.
But what happens when a tragedy abruptly changes the course of your life? For Jessica and Gabe, everything they thought they knew about each other will be questioned. Sometimes, there are scars in life that are cut too deep to completely heal.
Will their love prove to be unbreakable, or will it shatter and prove fate is just another lie?
Amazon † B&N
† Kobo † iTunes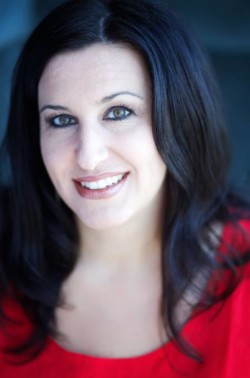 Rebecca Shea is the USA Today Bestselling author of Unbreakable. She lives in Phoenix, Arizona with her family and her beagle, Miles. From the time Rebecca could read she has had a passion for books. Rebecca spends her days working full-time and her nights writing, bringing stories to life. Born and raised in Minnesota, Rebecca moved to Arizona in 1999 to escape the bitter winters. When not working or writing, she can be found on the sidelines of her sons football games, or watching her daughter at ballet class. Rebecca is fueled by insane amounts of coffee, margaritas, Laffy Taffy (except the banana ones), and happily ever afters.